Community Profile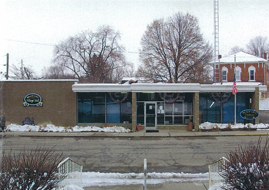 Located in the southwest corner of Stark County, Ohio, Beach City is a village of citizens working together to ensure a bright future for all. Our village employees work hand-in-hand with the Beach City Community Improvement Corporation whose purpose is to promote, advance, and encourage the industrial, economic, commercial and civic development of Beach City by decreasing the burdens on the village and assisting in projects. The CIC utilizes 100% of donations to make positive changes in our community and foster civic pride. One recent accomplishment has been the growth and development of the park. Working together side-by-side, we ultimately improve the bonds of friendship and understanding, which is the real key to our future.
State Route 212 travels through our community and interconnects with Interstate 77 which then links to several other major thoroughfares. Through this linkage of thoroughfares, we are just 36 minutes from Akron-Canton Regional Airport. The cities of Canton and Massillon, Ohio, can be driven to in less than 30 minutes. Within a 6 hour driving radius, you can reach such destinations as Lexington, Kentucky; Indianapolis, Indiana; Grand Rapids, Michigan; Rochester, New York; and Harrisburg, Pennsylvania.
Fairless Local School District serves the students of Beach City and recently received a ranking of "excellent" from the State of Ohio. Higher education is easily accessible. Several colleges and universities are within a 30-60 minute drive. They include Ashland University (Massillon Branch), Kent State University at Stark and Stark State College of Tech (Canton), Ohio State University of Agriculture (Wooster), Walsh University (North Canton), and the University of Akron.
A community of people working together, accessible roadways, and excellent schools . . . that is Beach City, Ohio. We welcome you to join us.
Thank you for your interest in AMP Economic Development