Community Profile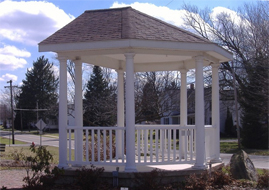 Nestled among the hills and farms in Wayne County, sets the village of Marshallville. It is approximately 24 miles (30-35 minute commute) southwest of Akron, where quality air transportation is available at the Akron-Canton Regional Airport. Thirteen minutes from Interstate 76, and approximately 25 minutes from Interstates 71 & 77, our village has great accessibility to larger metropolitan areas, such as Cleveland (1 hour), Columbus (2 hours), Pittsburgh, Pennsylvania (2 ½ hours), and Charleston, West Virginia (3 1/2) hours).
We offer municipal water, wastewater, and electric distribution facilities. As municipal utilities, you are part-owners and are able to participate in electing representatives to serve on the boards/council. Their meetings are open to you. Any concerns or problems that may arise with your utility services can be discussed and resolved locally. As a member of American Municipal Power (AMP), our electric system strives to provide a diverse mix of dependable and affordable energy to our community. Our water/ wastewater systems do the same. We are here to serve you – our constituents, friends and neighbors.
Our youth are educated through the Green Local School District. Opportunities to further one's education are also available nearby. The University of Akron, Kent State University – Stark Campus, Kent State University – Main Campus and Ashland University can all be reached in less than an hour.
We are home to Johnson Woods State Nature Preserve in addition to our village park. Our location, scenery, and people make Marshallville a great place to work, live, and enjoy. Stop by and see for yourself.
Thank you for your interest in AMP Economic Development